2018 Tournament Kick-Off Party to be held this year at the White Buffalo Saloon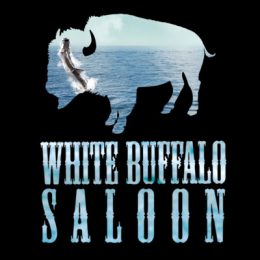 Based on feedback from our anglers we are changing the venue for this year's event and creating more of a celebration of the start of Tarpon Season for our kick-off party/captain's meeting.
The party will be held on Wed., May 9th at White Buffalo Saloon in Sarasota with registration starting at 6:00 p.m. and the party itself starting at 7:00 p.m. Your $125 entry into the tournament gets you food and fun and a cash bar will also be available.
LIVE MUSIC, GOOD TIMES, a LIVE AUCTION with some incredible outdoor EXPERIENCES from CCA as well as AMAZING RAFFLES for gear, tackle, paddle boards, coolers, artwork and much more.
Also, this year's Awards Banquet will be a scaled down and focus on awarding the prizing, honoring our winners and handing out our prize ladder for those who registered fish.
Tournament SPONSORSHIPS are available. It's the generosity of our amazing sponsors that have kept this legendary tournament running for 88 years. As you know, we have a fantastic group of anglers and much more watching online and in the community. Please contact us if you would like to talk to a representative about sponsorship.
We couldn't be more excited about this year's tournament and can't wait to see you all at the White Buffalo.