Congratulations to 2023 Tournament Winner Doug Forde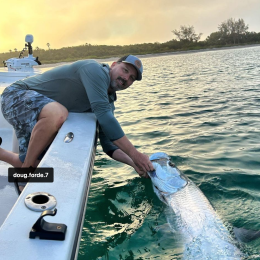 Congratulations to Doug Forde Winner of the 2023 Sarasota Tarpon Tournament. Pictured below with Mason Tush on his right as fellow anglers gathered to congratulate him.
A special thanks goes out to all our sponsors and all the anglers that help put this tournament on each and every year. We greatly appreciate your support of this historic tournament, we couldn't do it without all of you.