Week Five Winners Announced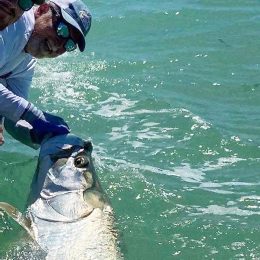 Great job anglers and congratulations to the Week 5 winners. Finishing in 1st place was Jim Lopez with a 35.5″ catch and release, 2nd place goes to Capt. Michael Curry with a 35″ Tarpon caught and released, and 3rd place goes to Tony Enderle with another 35″ catch and release.
This completes the five-week tournament, and the Fish-Off is set to go on Saturday, June 18th weather permitting.
We saw some great fishing this year, and more information is coming following the Captain's meeting taking place this Friday the 17th.