Week Four Winners Announced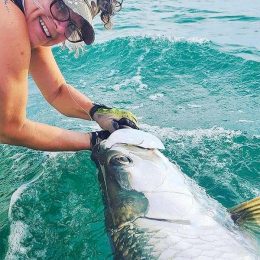 1st place goes to Rick Richards with a nice 39.25″ catch and release, 2nd place goes to Eric Hernandez with a 39″ catch, and 3rd place goes to Bob Flynn, also with a 39″ catch.
The results of the Fourth week of this year's tournament marked the first time all three winners, 1st, 2nd, and 3rd place, had catches 39 inches or more.
There's just one more week to go!