Week Three Winners Announced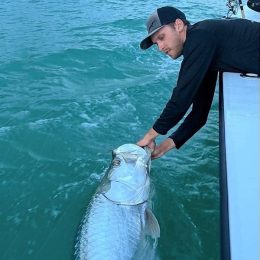 1st place goes to Wyatt Rogers with a whopping 41″ catch and release, 2nd place goes to Jamie Smith with a 39″ catch, and 3rd place goes to Tom Kane with a 36.5″.
The results of the third week of this year's tournament marked the midway point and have given us three different winners in weeks one, two, and three. The weather is beautiful today but they're calling for rain this coming weekend.